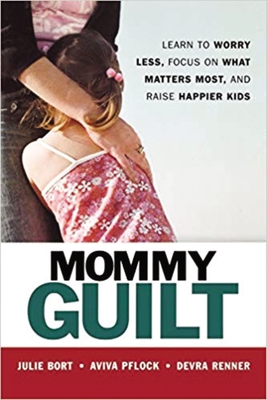 Mommy Guilt (Paperback)
Learn to Worry Less, Focus on What Matters Most, and Raise Happier Kids
Thomas Nelson, 9780814408704, 259pp.
Publication Date: April 8, 2005
* Individual store prices may vary.
Description
"Parents today try too hard to be superhuman, often sacrificing their own well-being -- and relationships with friends, family, even their spouses -- to meet the ever-increasing demands of their children's lives. Of course, such efforts inevitably fall short, and parents blame themselves. Mommy Guilt encourages parents to let go of unobtainable (and ill-advised) goals in favor of parenting philosophies that concentrate on the whole family. This eye-opening book presents the results of an original, never-before-published nationwide survey of over 1,300 parents -- 96% of whom reported they felt guilty about some aspect of parenting. The most common include yelling, family time, work choices, school, and sports. Mommy Guilt offers straightforward principles for handling these and many other common issues -- as well as for dealing with everyday challenges that frequently add up to feelings of guilt. Through practical, tried-and-true tips, anecdotes, quizzes, and worksheets, Mommy Guilt illustrates how moms can fend off the guilt and focus on what really matters.
About the Author
"Julie Bort (Fort Collins, CO) is an internationally published journalist with substantial expertise and experience in survey research. Aviva Pflock (Loveland, CO) is a certified parent education and child-development specialist, as well as a grant writer and administrator. Devra Renner (Centreville, VA) is a clinical social worker with over a decade of experience working with children and their families in school, community, home, summer camp, and hospital settings."