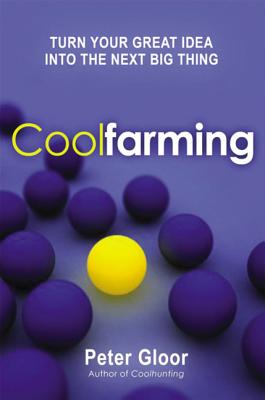 Coolfarming (Hardcover)
Turn Your Great Idea Into the Next Big Thing
Amacom, 9780814413869, 226pp.
Publication Date: July 14, 2010
* Individual store prices may vary.
Description
Pursuing new ideas is clearly the way to gain business advantage in the new millennium. But it's not enough to simply chase after ideas that have already happened. To truly benefit, individuals and organizations have to foster the new creative impulses around them. Coolfarming shows readers how they, like bee keepers, can nurture exciting trends and unleash their creative swarm's output of "next big ideas." Featuring real life examples from Linux to Twilight, from Procter Gamble to Apple, Coolfarming provides readers with invaluable insight on how to: Provide a fertile nurturing ground for developing original ideas * Determine what "cool" means for one's target group, and what attributes the next big thing should possess * Convert creative dreams into real products by enlisting the help of a dedicated and passionate Collaborative Innovation Network * Carry new ideas over the tipping point into widespread phenomena Those who want to stay ahead of the curve and ride a wave of profit need to learn how to find, develop, and popularize the trends of tomorrow. Coolfarming is the answer.
About the Author
PETER GLOOR (Cambridge, MA), the coauthor of Coolhunting (978-0-8144-7386-3), has enjoyed a 20-year career as an executive for UBS, PwC, and Deloitte. He divides his time between the MIT Sloan School of Management, Helsinki University of Technology, and the University of Cologne, and has been growing his startup company, galaxyadvisors.
or
Not Currently Available for Direct Purchase