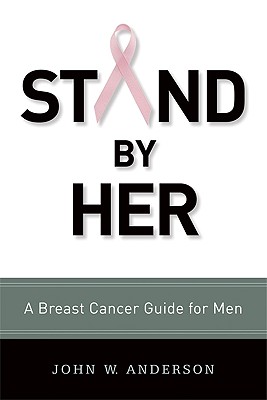 Stand by Her
A Breast Cancer Guide for Men
Paperback

* Individual store prices may vary.
Description
Laura Landro, Wall Street Journal's "Informed Patient" columnist, has selected STAND BY HER as one of 2009's best health books, and a recommended read for the New Year. Selected by Library Journal as one of the Best Consumer Health Books of 2009 Scared. Shocked. Depressed. These words describe the more than one million women worldwide who are diagnosed with breast cancer every year. But they also apply to the husbands, fathers, sons, brothers, and friends to whom cancer sufferers turn for support. Stand by Her is written to help these men be the very best supporters they can be, combining solid practical advice with emotional guidance--based both on the author's personal experience and his extensive research. Offering insight into medical, psychological, family, sexual, and financial issues, Stand by Her takes the reader through: - Interpreting and handling the initial diagnosis - Making preparations for treatment, from finding doctors and hospitals to organizing family members into an effective team - Advising her while recognizing that treatment decisions are hers and hers alone - Maintaining a sense of normalcy in everyday life - Preparing emotionally and practically when the prognosis is not good The book also provides an exhaustive section of print, online, and other resources for patients and caregivers. One day the war against breast cancer will be won. Until then, women need their men to help them fight. This landmark book will help any man overcome the fear and frustration of dealing with the disease, and arm him with the knowledge and resources he needs to Stand by Her.
AMACOM/American Management Association, 9780814413913, 257pp.
Publication Date: October 1, 2009
About the Author
JOHN W. ANDERSON (Roanoke, VA) is an Emmy-nominated director for Lifetime Television's "Stop Breast Cancer for Life" campaign and an award-winning writer whose work has appeared in The New York Times, Rolling Stone, The Nation, and many other publications. He has helped his mother, wife, sister, and a close friend in their battles against breast cancer.
or
Not Currently Available for Direct Purchase