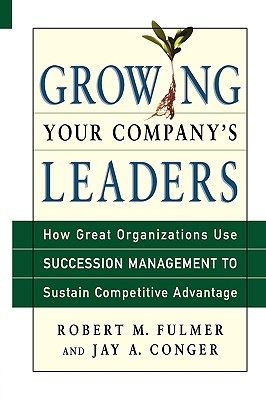 Growing Your Company's Leaders: How Great Organizations Use Succession Management to Sustain Competitive Advantage (Paperback)
How Great Organizations Use Succession Management to Sustain Competitive Advantage
Amacom, 9780814416341, 259pp.
Publication Date: September 3, 2009
About the Author
Robert M. Fulmer (Santa Barbara, CA) teaches at Pepperdine University and is the academic director of Duke Corporate Education. His books include "Leadership by Design" and "The Leadership Investment" (0-8144-0558-4). Jay A. Conger (Manhattan Beach, CA) is Senior Research Scientist at the Center for Effective Organizations at the University of Southern California and teaches at London Business School. He has written or contributed to numerous books, including "Corporate Boards" .
Advertisement