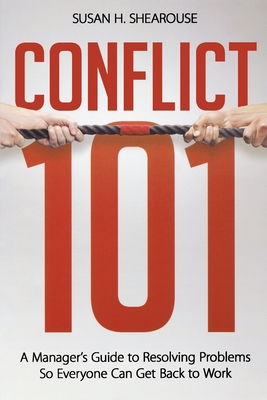 Conflict 101 (Paperback)
A Manager's Guide to Resolving Problems So Everyone Can Get Back to Work
Thomas Nelson, 9780814417119, 264pp.
Publication Date: August 9, 2013
Description
We all know conflict is unavoidable...especially in the workplace. Whether it's a fight over resources, a disagreement about how to get things done, or an argument stemming from perceived differences in identities or values, it's a manager's role to navigate relationships, and build compromises and collaborations. "Conflict 101" gives readers the tools they need to ensure not only that employees get back on track, but that disagreements breed positive results. Readers will learn how to: - Build trust - Harness negative emotions - Encourage apologies and forgiveness - Use a solution-seeking approach - Say what needs to be said Incorporating anecdotes taken from the author's twenty years of experience as a conflict resolution professional, the book helps readers more deeply understand how conflict is created, how to respond to it, and how to manage it more effectively.
About the Author
SUSAN H. SHEAROUSE has served as Executive Director of the National Conference on Peacemaking and Conflict Resolution and on the Advisory Board of the Institute for Conflict Analysis and Resolution at George Mason University. Her clients have included Lockheed Martin, Philip Morris, the IRS, the US Environmental Protection Agency, the US Army Corps of Engineers, and many others.
Advertisement