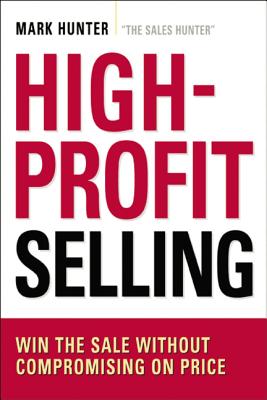 High-Profit Selling (Paperback)
Win the Sale Without Compromising on Price
Amacom, 9780814420096, 272pp.
Publication Date: February 15, 2012
* Individual store prices may vary.
Description
In the high-pressure quest to make a sale, acquire a contract, and beat out other bidders, sales professionals frequently resort to cutting prices, offering discounts, or making other concessions that cut into their operating margins-short-term strategies that are destructive to the long-term sustainability of their business. High-Profit Selling helps readers understand that their sales goal shouldn't simply be to sell more, but to sell more at a higher price...and that success comes only to those focused on "profitable sales." This eye-opening book shows readers how to: Avoid negotiating * Actively listen to customers * Match the benefits of their product or service with the customer's needs and pains * Confidently communicate value * Successfully execute a price increase with existing customers * Ensure prospects are serious and not shopping for price Too many salespeople believe that a sale at any price is better than no sale at all. This powerful guide helps move readers toward a profit-centered approach that will strength en their relationships and increase their bottom line.
About the Author
MARK HUNTER, known as "The Sales Hunter," has conducted thousands of customized training sales programs nationally and internationally. His client list includes Coca-Cola, Dole, Fisher-Price, Godiva, Heineken, Mattel, Unilever, and other industry leaders. His popular blog and website can be found at www.TheSalesHunter.com.