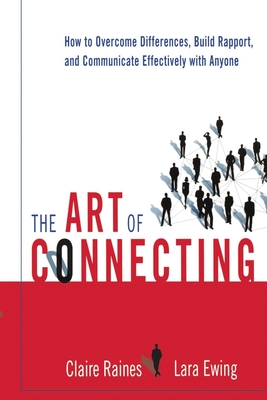 The Art of Connecting (Paperback)
How to Overcome Differences, Build Rapport, and Communicate Effectively with Anyone
Amacom, 9780814431863, 240pp.
Publication Date: May 12, 2006
* Individual store prices may vary.
Description
"In an increasingly diverse workplace, it's more important and challenging than ever to communicate well. We must build bridges that cross our differences to connect our similarities. The Art of Connecting reveals five core principles and presents corresponding, specific strategies for overcoming communications barriers and connecting effectively with anyone, regardless of professional, generational, ethnic, cultural, or other differences. The authors also explain how the most skillful connectors are able to shift perspectives -- to see a situation from three points of view: "me," "you," and "them." All of the principles and strategies are brought to life through absorbing examples and scenarios, plus engaging descriptions of "masters of connection" -- like famed National Public Radio interviewer Terry Gross -- doing what they do. There is always a bridge. The Art of Connecting shows how to find it -- every time.
About the Author
Claire Raines (Denver, CO) is a leading expert on generations in the workplace and is the author or coauthor of five previous books on the topic, including Generations at Work. Lara Ewing (Indian Hills, CO) is a specialist in major change projects and leadership development. She has worked with such clients as Diners Club, Sun Microsystems, Baptist Hospital Systems, and American Express Bank.