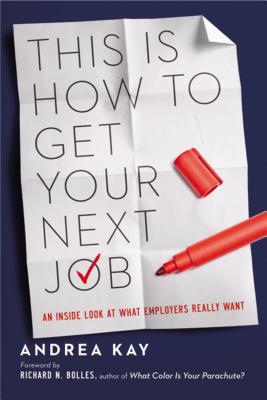 This Is How to Get Your Next Job (Paperback)
An Inside Look at What Employers Really Want
Amacom, 9780814432211, 256pp.
Publication Date: April 17, 2013
* Individual store prices may vary.
Description
Even in a bad economy, companies have job openings they can't fill. Considering the millions of people who are out of work or unhappily employed, how can that be?What are job seekers doing to turn off employers? And what is it that employers want but aren't finding? Leading career expert and syndicated columnist Andrea Kay asked employers one simple question: why didn't you hire the last ten people you interviewed? What it came down to, every time, wasn't a matter of skills or experience, but how applicants seemed based on what they said or did. From lack of preparation, to pushiness, to a subtly defensive attitude, it's the simple behaviors prospective employees exhibit before, during, and after interviews that stand between them and job offers. Based on candid insights from real-life employers, and featuring a foreword by Richard Nelson Bolles, bestselling author of What Color Is Your Parachute?, this book helps job hunters take control of how they come across to the people in charge of hiring. From "20 Things You Should Never Do" to a "Would You Hire You?" test, This Is How to Get Your Next Job helps readers show hiring managers who they are and why they're the perfect fit for the job they seek.
About the Author
ANDREA KAY is a career consultant and syndicated columnist who has helped tens of thousands of people find new jobs and take charge of their careers. She is the author of six books including Life's a Bitch and then You Change Careers, and her syndicated column, "At Work" appears weekly in over 80 newspapers and countless websites, including the online edition of USA Today. She's been interviewed in The New York Times, The Wall Street Journal, Chicago Tribune, Forbes, Money, Kiplinger Personal Finance, Redbook, and on radio and TV across the U.S.