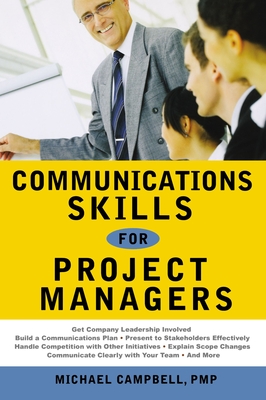 Communications Skills for Project Managers (Paperback)
Amacom, 9780814433065, 288pp.
Publication Date: May 13, 2009
* Individual store prices may vary.
Description
According to the Project Management Institute, over 80 percent of a project manager's job is communication--yet most project management books hardly discuss it. Communications Skills for Project Managers provides practical advice and strategies for ensuring success, even in the face of shifting organizational priorities, constantly evolving expectations, and leadership turnover. This important guidebook gives readers the skills they need to keep everyone in the loop. Readers will find out how they can: - keep those on the project team--as well as upper management--involved and informed - establish a plan for communication - effectively present to stakeholders - compete with other initiatives within the organization - convey reasons for change - and more Even a project that is brought in on time and on budget can be considered a failure if those outside a project team haven't been kept informed. This book provides readers with the skills they need for ensured project success, every time.
About the Author
Michael Campbell, PMP (Houston, TX) is an experienced project manager and co-author of "The Complete Idiot's Guide to Project Management, 4th Ed." and author of "Bulletproof Presentations." He is a Managing Director for Energy Practice at MCA International.