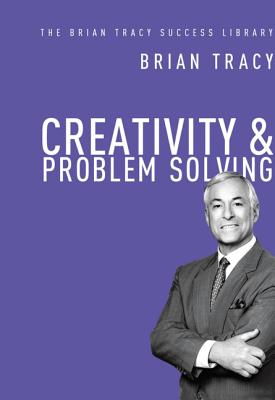 Creativity and Problem Solving (the Brian Tracy Success Library) (Hardcover)
Amacom, 9780814433164, 107pp.
Publication Date: October 15, 2014
* Individual store prices may vary.
Description
The crucial element separating an exceptional career from a lackluster one is the ability to devise innovative solutions to work challenges. With research showing the direct relationship between ideas and profitability, creative thinking skills are vital to professional advancement. As one of the world's premiere success experts, Brian Tracy knows that creativity can be developed with practice and a few helpful tools. This concise book reveals 21 proven, practical techniques readers can use to immediately begin generating a stream of productive ideas, including how to: Stimulate the three primary triggers to creativity * Inspire a creative mindset in staff through recognition, rewards, and environment * Use methods such as Brainstorming, Zero-Based Thinking, Nominal Group Technique, and Lateral Thinking to solve problems, improve systems, devise new products, and come up with fresh, exciting marketing angles * Ask focused questions to generate elegant solutions * Understand the difference between mechanical and adaptive thinking * Rigorously evaluate new ideas . . .without shutting down the creative impulse Containing mind-stimulating exercises and down-to-earth strategies, this career-changing book helps anyone tap into the root source of their own intuitive genius.
About the Author
BRIAN TRACY is the Chairman and CEO of Brian Tracy International, a company specializing in the training and development of individuals and organizations. One of the top business speakers and authorities in the world today, he has consulted for more than 1,000 companies and addressed more than 5,000,000 people in 5,000 talks and seminars throughout the United States and more than 60 countries worldwide. He has written 55 books and produced more than 500 audio and video learning programs on management, motivation, and personal success.