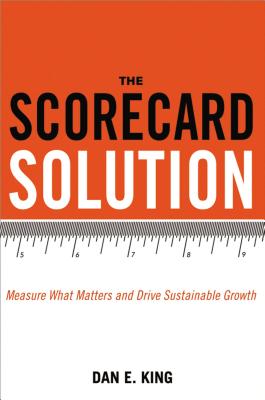 The Scorecard Solution (Hardcover)
Measure What Matters and Drive Sustainable Growth
Amacom, 9780814434925, 288pp.
Publication Date: January 14, 2015
* Individual store prices may vary.
Description
Simply "making the numbers" is no longer enough to remain competitive. In today's high-pressure environment, organizations need to overachieve. That level of success requires a clear and objective view of the business-because even the most courageous leader can't steer a ship in the dark. Is the enterprise Agile? Resilient? Vulnerable? Or Lagging? The Scorecard Solution provides the answer. The book introduces a data-centric tool-the Organizational Prowess Scorecard(TM)-that precisely measures the capabilities needed for sustainable growth. Analyzing the dimensions of talent, strategy, and execution produces a baseline score, and shines a light on the performance gaps that hold a business back. With the facts in hand, readers then learn how to: Position the organization to meet ambitious goals * Bring strategies to life through an execution framework * Design a dashboard to track progress and flag problems * Foster a winning culture * And more Organizations that maintain the status quo will be left in the dust. The Scorecard Solution helps companies chart a course for rapid change-and outperform the competition every time.
About the Author
DAN E. KING is Founding Principal of CloseReach Consulting. Using his proprietary Organizational Prowess model, he helps senior management teams create strategic clarity and execute with speed and precision.