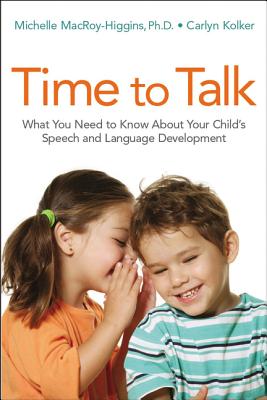 Time to Talk (Paperback)
What You Need to Know about Your Child's Speech and Language Development
Amacom, 9780814437292, 256pp.
Publication Date: March 16, 2017
* Individual store prices may vary.
Description
Is your child on track? Wondering when to expect baby's first word? Want to get your toddler talking? Worried your child is not speaking as clearly as his peers? When it comes to language acquisition, all parents have questions...and Time to Talk has the answers. Written by an experienced speech-language pathologist and mom, this practical and proactive guide will help you: Understand the building blocks of speech and language * Monitor progress against expected milestones * Enhance your child's communication skills * Spot signs of potential problems with hearing, speech, or language development * Address common concerns, such as articulation, late talking, stuttering, dyslexia, and more * Get the best results from speech and language therapy * Foster literacy * Raise bilingual children successfully * And more From baby's first babbling to reading readiness, this speech-language booster and troubleshooter covers it all.
About the Author
Michelle Macroy-Higgins, Ph.D., CCC-SLP has worked as a speech-language pathologist for more than 15 years, focusing on the treatment of infants, toddlers, and young children. An associate professor in the Speech-Language Pathology and Audiology Program at Hunter College, Michelle has a M.S. in Communication Disorders and a Ph.D. in Speech-Language-Hearing Sciences. She is the mother of two girls. Carlyn Kolker is a freelance writer, former reporter for Bloomberg News and Reuters, and the mother of two boys.