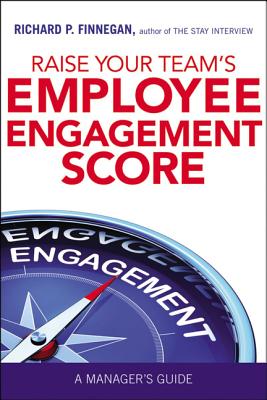 Raise Your Team's Employee Engagement Score (Paperback)
A Manager's Guide
Amacom, 9780814438626, 128pp.
Publication Date: October 26, 2017
Description
Want employees that go the extra mile? Love them or hate them, employee engagement surveys are here to stay. As manager, you're expected to digest the data and come up with a plan for improving the numbers. But it's not just busy work. Raising engagement scores matters because engagement matters. An enthusiastic workforce translates into higher productivity and profitability with less turnover and absenteeism. Fully committed workers will give their all every day-and it's your job to make that happen. Forget company picnics or employee-of-the-month awards. For real results, read RaiseYour Team's Employee Engagement Score. In this practical, research-based playbook, retention expert Richard Finnegan reveals how to: Build trust with your team * Implement stay interviews * Develop an employee value proposition * Leverage company engagement programs * Hire employees who self-motivate * Apply smarter, better metrics * Measure progress and forecast future engagement * And more By following Finnegan's techniques, you'll send those engagement scores through the roof . . . and it won't cost your company a dime.
About the Author
RICHARD P. FINNEGAN is the CEO of C-Suite Analytics, a consultancy specializing in engagement and retention solutions. He has been cited in BusinessWeek and Chief Executive as the leading thinker on employee retention, and is the author of The Stay Interview.
Advertisement