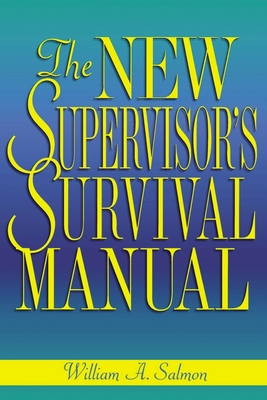 The New Supervisor's Survival Manual (Paperback)
Amacom, 9780814470275, 256pp.
Publication Date: November 9, 1998
* Individual store prices may vary.
Description
Moving up to a supervisory position should be cause for celebration, not exasperation. Yet many first-timers are unprepared for the demands of this new role. They quickly become overwhelmed -- to the detriment of the organization, their co-workers, and themselves. This friendly guide is full of field-tested help for novice supervisors. Brief yet comprehensive, it leads them through the key tasks and responsibilities of the job. Readers will learn to think and act like managers as they develop critical competencies such as: * establishing and maintaining high performance standards * communicating effectively at all levels of the organization * setting clear priorities * delegating and giving feedback to others * analyzing and resolving problems Filled with real-life examples, handy checklists, and tools for self-assessment, The New Supervisor's Survival Manual will enhance the self-confidence and comfort level of every new supervisor.
About the Author
WILLIAM A. SALMON is a management consultant and writer. Formerly an executive at Girard Bank (Mellon Bank East) and W. K. Gray & Associates, he is the author of several books, audio and video programs, and articles on management and training.