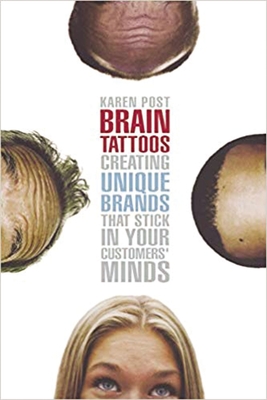 Brain Tattoos: Creating Unique Brands That Stick in Your Customers' Minds (Paperback)
Creating Unique Brands That Stick in Your Customers' Minds
AMACOM/American Management Association, 9780814472347, 187pp.
Publication Date: December 10, 2004
About the Author
Karen Post, The Branding Diva (TM), is a consultant on branding issues. For more than 20 years, she has provided strategic branding counsel and programs for organizations, associations, and individuals. Monthly, she writes a monthly column for Fastcompany.com, and produces BrandBites, a monthly fast brain-food fix on branding matters. She lives in Tampa, Florida.
Advertisement