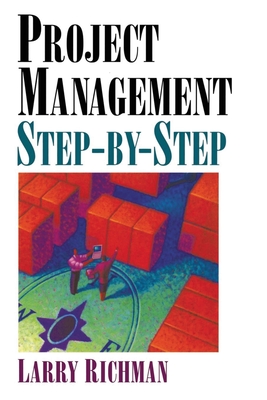 Project Management Step-By-Step (Paperback)
Amacom, 9780814473870, 288pp.
Publication Date: February 12, 2006
* Individual store prices may vary.
Description
"Project management can seem like a daunting endeavor to the untrained and uninitiated. Here is a book that spells out the basics of implementing a project management model and encourages critical thinking about how project management can help a company accomplish its business objectives. Offering clear, concise explanations of different project phases, Project Management Step-by-Step also includes six case studies -- positive and negative, real and fictional -- that show clearly how project management works in the real world. The book is fully consistent with the newly updated Project Management Body of Knowledge, so its observations and recommendations are consistently applicable and thoroughly field-tested. Richman's clear, accessible text is augmented with discussion questions, exercises, diagrams, charts, and a comprehensive glossary. Special passwords to free online information for students, instructors, and project management professionals are alone worth the price of the book. Written in plain, jargon-free English, Project Management Step-by-Step is an incisive and complete guide -- truly a perfect introduction to project management.
About the Author
Larry Richman (Salt Lake City, UT) is a certified Project Management Professional with more than 20 years of experience. He has developed and implemented computer-assisted project management systems and has taught project management for over a decade.