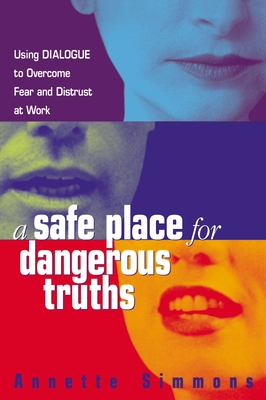 A Safe Place for Dangerous Truths (Paperback)
Using Dialogue to Overcome Fear & Distrust at Work
Thomas Nelson, 9780814474174, 261pp.
Publication Date: April 23, 2006
* Individual store prices may vary.
Description
No more "checking for feet." This illuminating guide gets people to tell the truth at the meeting--not in the bathroom afterwards. Almost everybody does it--lie, that is. In one recent survey 93% of people admitted to lying regularly at work Why? Because it's safer than telling the truth. Sadly, organizations cannot succeed in this poisonous world of half-truths, strategic omissions, and doctored information. To function optimally, businesses must create an environment where people feel free to tell the truth, no matter how disturbing. Only then can organizations unleash the responsiveness, creativity, and enthusiasm necessary to achieve their goals. This unique book shows how, using the formal process of "dialogue," such a place can be built. In a lively discussion, the author shows managers how to use this technique to encourage truth-telling by reducing fear, prompting self-examination, and opening minds * build trust where suspicion and cynicism held sway * inspire individuals to think and learn as a group * help groups talk through tough issues and move to collaborative action.
About the Author
ANNETTE SIMMONS (Greensboro, NC) is president of Group Process Consulting, a behavioral science firm that specializes in building cooperation within organizations to enhance bottom-line results. She is the author of Territorial Games (AMACOM).