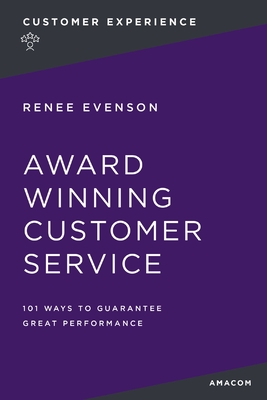 Award-Winning Customer Service: 101 Ways to Guarantee Great Performance (Paperback)
101 Ways to Guarantee Great Performance
AMACOM/American Management Association, 9780814474549, 232pp.
Publication Date: September 18, 2009
About the Author
Renee Evenson (St. Simons Island, GA) has worked in the customer service management field for 25 years, including 15 years as a customer service manager at BellSouth Telecommunications, where her duties included staff training and development. She is the author of "Customer Service Training 101" (0-8144-7290-7).
Advertisement