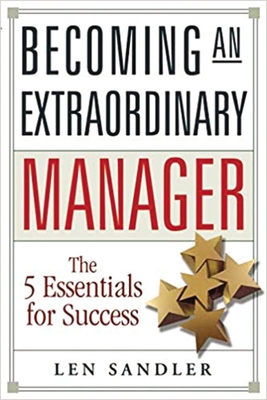 Becoming an Extraordinary Manager (Paperback)
The 5 Essentials for Success
Amacom, 9780814480656, 231pp.
Publication Date: October 1, 2007
* Individual store prices may vary.
Description
Nearly all managers dream of being inspiring leaders who elicit the most from their people. But while they may understand the skills needed to manage their teams, very few know how to put their knowledge into practice. Now, any manager can get exceptional results and make an important contribution to the organization. "Becoming an Extraordinary Manager" focuses not just on "understanding" principles of good management, but on taking action. Readers will learn the basic attitude and skills outstanding managers must know, including:
- why it's critical to be interested in, rather than interesting to, their people - the best ways to motivate their team - effective interviewing techniques - conducting a performance review - time management - introducing change - delegation - thinking and acting about their people positively (the self-fulfilling prophecy) - building a high-performance team - retaining top talent - handling performance problems - listening
Lively in style and thorough in content, this is the book that gives every manager a complete guide to avoiding the ordinary and becoming the best.
About the Author
Len Sandler (Westford, MA) is the President of Sandler Assoc. and has successfully developed and delivered more than 2,500 seminars for such clients as EMC, General Motors, Disney, AT&T, Johnson & Johnson, Motorola, General Electric, Hertz, Sun Microsystems, Honeywell, Citigroup, Lucent Technologies, Siemens, and Corning.