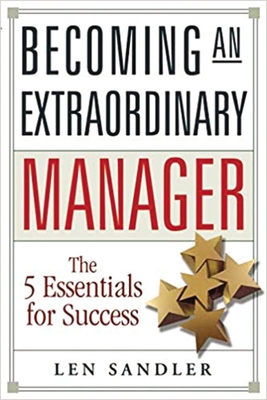 Becoming an Extraordinary Manager: The 5 Essentials for Success (Paperback)
The 5 Essentials for Success
AMACOM/American Management Association, 9780814480656, 231pp.
Publication Date: October 1, 2007
About the Author
Len Sandler (Westford, MA) is the President of Sandler Assoc. and has successfully developed and delivered more than 2,500 seminars for such clients as EMC, General Motors, Disney, AT&T, Johnson & Johnson, Motorola, General Electric, Hertz, Sun Microsystems, Honeywell, Citigroup, Lucent Technologies, Siemens, and Corning.
Advertisement