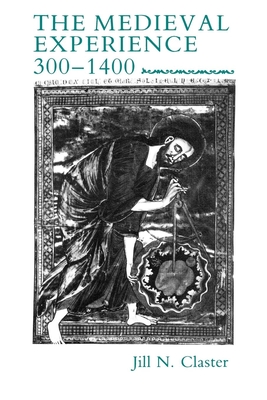 Medieval Experience (Paperback)
300-1400
New York University Press, 9780814713815, 416pp.
Publication Date: February 1, 1982
* Individual store prices may vary.
Description
This general survey of medieval European economy, society, and culture is intended as a first guide to the subject for college students. In writing The Medieval Experience, Jill Claster has been particularly concerned to demonstrate the vitality and diversity that the world of the Middle Ages achieved, despite the fact that "the physical aspects of life were exceedingly difficult." This very usable and accessible textbook is enhanced by illustrations and source quotations which help convey a sense of the period's historical texture. The range of topics explored is extensive. Economic factors such as progress in agriculture and the growth of commerce are thoroughly examined, as are the political and social histories of feudal Europe. Claster loks particularly closely at monasticism, the cultural influence of religion, and the revival of learning. She probes the problems faced by Jews in a predominantly Christian society, and contemplates as well the problems faced by women. Jill N. Claster is associate professor of medieval history and dean of Washington Square and University College of Arts and Sciences at New York University.