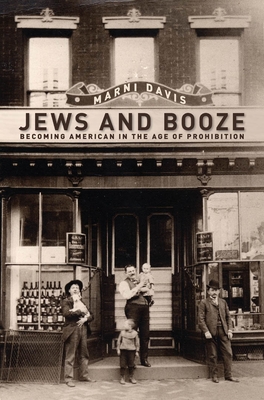 Jews and Booze: Becoming American in the Age of Prohibition (Hardcover)
Becoming American in the Age of Prohibition
New York University Press, 9780814720288, 272pp.
Publication Date: January 1, 2012
Description
- "A provocative study." - Publishers Weekly - "A fascinating, nuanced social history." - Kirkus - "Lively, well-researched, and comprehensive." - Jonathan D. Sarna, author of American Judaism - "Imaginatively conceived, fiercely researched, beautifully written." - Stephen J. Whitfield, author In Search of American Jewish Culture - "Groundbreaking study... deftly blends social and cultural history." - Tony Michels, author of A Fire in Their Hearts - "Engrossing and well-written." - Jewish Book Council - "Thoughtful, instructive, and often insightful." - The New York Times Book Review - "A comprehensive look at a little-discussed historical subject." - Jenny Hendrix, Forward - "Fascinating, academically sophisticated, and superbly written." - Tablet Magazine - "Informative and entertaining." - Glen C. Altschuler, San Francisco Chronicle - "Touches on a most important topic... fascinating work." - David Geffen, International Jerusalem Post - "Interesting, anecdotes, facts and figures... charming history to make the reader thirsty for another round." - Evan Rail, Times Literary Supplement "An excellent book... A complex and sophisticated narrative." - Journal of American History
About the Author
Marni Davis is Assistant Professor of History at Georgia State University.
Advertisement