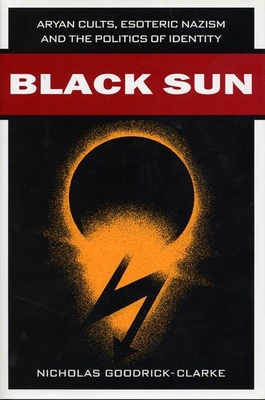 Black Sun
Aryan Cults, Esoteric Nazism, and the Politics of Identity
Paperback

* Individual store prices may vary.
Other Editions of This Title:
Hardcover (8/1/2001)
Description
Uncovers the mindset and motives that drive far-right extremists
More than half a century after the defeat of Nazism and fascism, the far right is again challenging the liberal order of Western democracies. Radical movements are feeding on anxiety about immigration, globalization and the refugee crisis, giving rise to new waves of nationalism and surges of white supremacism. A curious mixture of Aristocratic paganism, anti-Semitic demonology, Eastern philosophies and the occult is influencing populist antigovernment sentiment and helping to exploit the widespread fear that invisible elites are shaping world events.
Black Sun
examines this neofascist ideology, showing how hate groups, militias and conspiracy cults gain influence. Based on interviews and extensive research into underground groups, the book documents new Nazi and fascist sects that have sprung up since the 1970s and examines the mentality and motivation of these far-right extremists. The result is a detailed, grounded portrait of the mythical and devotional aspects of Hitler cults among Aryan mystics, racist skinheads and Nazi satanists, and disciples of heavy metal music and occult literature. Nicholas Goodrick-Clarke offers a unique perspective on far right neo-Nazism viewing it as a new form of Western religious heresy. He paints a frightening picture of a religion with its own relics, rituals, prophecies and an international sectarian following that could, under the proper conditions, gain political power and attempt to realize its dangerous millenarian fantasies.
New York University Press, 9780814731550, 371pp.
Publication Date: July 1, 2003
About the Author
Nicholas Goodrick-Clarke is the author of several books on ideology and the Western esoteric tradition, including Hitler's Priestess and The Occult Roots of Nazism, which has remained in print since its publication in 1985 and has been translated into eight languages. He writes regularly for European and US Journals and has contributed to several films on the Third Reich and World War II.