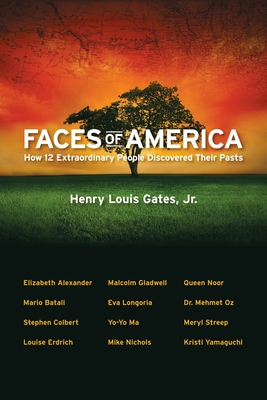 Faces of America: How 12 Extraordinary People Discovered Their Pasts (Hardcover)
How 12 Extraordinary People Discovered Their Pasts
New York University Press, 9780814732649, 278pp.
Publication Date: July 6, 2010
Description
As a nation of immigrants, the American experience is vibrantly defined by the diverse racial, ethnic, cultural, and religious heritage of its people. Perhaps because so many of their ancestors migrated to this country relatively recently, Americans are especially concerned with their family trees, carving out personal histories by combing through documents such as wills and estate records, federal and state censuses, and private family papers, and mining the stories and tales handed down to them by their forebears.
Since 2007, the Harvard scholar Henry Louis Gates, Jr., has been helping African Americans find long-buried details about their ancestors by researching their family trees and then, when the paper trail ends, by analyzing their DNA and marrying that information to a wealth of historical data. Now, in Faces of America Gates explores the family trees of twelve of America's most recognizable and extraordinary citizens, individuals who learn that they are of Asian, English, French, German, Irish, Italian, Jamaican, Jewish, Latino, Native American, Swiss, and Syrian ancestry: Inaugural poet Elizabeth Alexander, chef Mario Batali, comedian and television personality Stephen Colbert, writer Louise Erdrich, writer Malcolm Gladwell, actress Eva Longoria, cellist Yo Yo Ma, writer and director Mike Nichols, former monarch of Jordan Queen Noor, surgeon and author Dr. Mehmet Oz, actress Meryl Streep, and Olympic gold medalist and figure skater Kristi Yamaguchi.
In addition, each of the subjects in Faces of America underwent dense genotyping to trace their genetic ancestry on their father's line, their mother's line, and their percentages of European, Asian, Native American, and African ancestry. Faces of America unfolds as a riveting journey into our country's complex ancestral past. Readers will share in the surprise and delight, the shock and sadness of these twelve individuals themselves as Gates unveils their rich family stories, traced back to their arrival on America's shores, and beyond, deep into the history of their ancestors' countries of origin. America, as Gates shows us, is a nation of many historical threads, interwoven and united in the present moment. In this compelling book, Gates demonstrates that where we come from profoundly and fundamentally informs who we are today.
About the Author
Henry Louis Gates, Jr., is the director of the W. E. B. Du Bois Institute for African and African American Research and holder of the distinguished title of Alphonse Fletcher University Professor at Harvard University. He is the author of twelve books, including several award-winning works of literary criticism as well as the memoir Colored People; The Future of the Race, co-authored with Cornel West; Thirteen Ways of Looking at a Black Man; and Tradition and the Black Atlantic. Gates has hosted ten PBS television specials, including Looking for Lincoln and the two part series, African American Lives, upon which his book In Search of Our Roots (2009) was based. He is winner of the 2009 Ralph Lowell Award for Outstanding Contributions to Public Television and the 2010 NAACP Image Award for Non-Fiction.
Advertisement