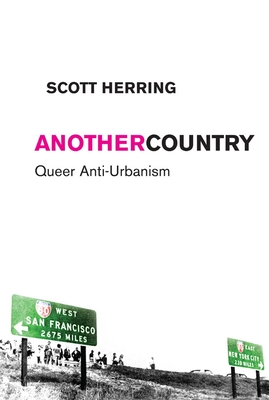 Another Country (Paperback)
Queer Anti-Urbanism (Sexual Cultures)
New York University Press, 9780814737194, 237pp.
Publication Date: June 1, 2010
Other Editions of This Title:
Hardcover (6/1/2010)
* Individual store prices may vary.
Description
The metropolis has been the near exclusive focus of queer scholars and queer cultures in America. Asking us to look beyond the cities on the coasts, Scott Herring draws a new map, tracking how rural queers have responded to this myopic mindset. Interweaving a wide range of disciplines--art, media, literature, performance, and fashion studies--he develops an extended critique of how metronormativity saturates LGBTQ politics, artwork, and criticism. To counter this ideal, he offers a vibrant theory of queer anti-urbanism that refuses to dismiss the rural as a cultural backwater.
Impassioned and provocative, Another Country expands the possibilities of queer studies beyond its city limits. Herring leads his readers from faeries in the rural Midwest to photographs of white supremacists in the deep South, from Roland Barthes's obsession with Parisian fashion to a graphic memoir by Alison Bechdel set in the Appalachian Mountains, and from cubist paintings in Lancaster County to lesbian separatist communes on the northern California coast. The result is an entirely original account of how queer studies can--and should--get to another country.
About the Author
Scott Herring teaches in the Department of English at Indiana University. He is the author of "Queering the Underworld: Slumming, Literature, and the Undoing of Lesbian and Gay History."