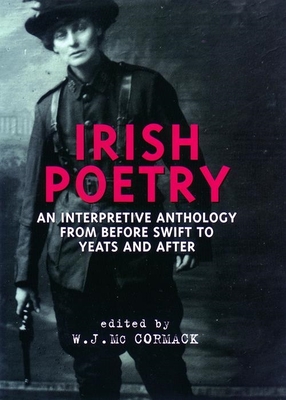 Irish Poetry: An Interpretive Anthology from Before Swift to Yeats and After (Hardcover)
An Interpretive Anthology from Before Swift to Yeats and After
New York University Press, 9780814756287, 355pp.
Publication Date: March 1, 2000
Description
Debates about Irish culture have long been plagued by neat oppositions between conquering England and colonized Erin, Protestant and Catholic, stolid Saxon and dreamy Celt. Yet the greatest Irish poets have scorned such simplicities.
In this avowedly interpretative anthology of Irish verse, W.J. McCormack traces creativity of contradiction through several centuries, finding poets productively at odds with their forebears, their contemporarieseven with themselves. From Yeats's tragic laughter to the quieter ironies of Seamus Heaney, from the rambunctious narratives of Merriman and Joyce to the pathos of Wilde's Reading Gaol, the same sparring spirit is found.
This exciting anthology brings together the very best in Irish poetry to reveal a broad yet sharply-focused tradition of diversity and dissidence. W.J. McCormack's compelling collection provokes a wide-ranging reconsideration of one of the world's richest literatures.
Advertisement