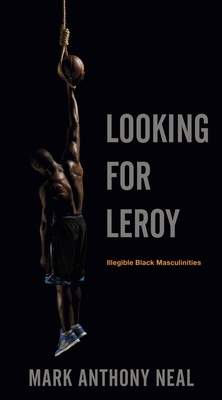 Looking for Leroy
Illegible Black Masculinities (Postmillennial Pop)
Paperback

* Individual store prices may vary.
Other Editions of This Title:
Hardcover (4/22/2013)
Other (7/7/2014)
Description
Mark Anthony Neal's Looking for Leroy is an engaging and provocative analysis of the complex ways in which black masculinity has been read and misread through contemporary American popular culture. Neal argues that black men and boys are bound, in profound ways, to and by their legibility. The most "legible" black male bodies are often rendered as criminal, bodies in need of policing and containment. Ironically, Neal argues, this sort of legibility brings welcome relief to white America, providing easily identifiable images of black men in an era defined by shifts in racial, sexual, and gendered identities. Neal highlights the radical potential of rendering legible black male bodies--those bodies that are all too real for us--as illegible, while simultaneously rendering illegible black male bodies--those versions of black masculinity that we can't believe are real--as legible. In examining figures such as hip-hop entrepreneur and artist Jay-Z, R&B Svengali R. Kelly, the late vocalist Luther Vandross, and characters from the hit HBO series The Wire, among others, Neal demonstrates how distinct representations of black masculinity can break the links in the public imagination that create antagonism toward black men. Looking for Leroy features close readings of contemporary black masculinity and popular culture, highlighting both the complexity and accessibility of black men and boys through visual and sonic cues within American culture, media, and public policy. By rendering legible the illegible, Neal maps the range of identifications and anxieties that have marked the performance and reception of post-Civil Rights era African American masculinity.
New York University Press, 9780814758366, 207pp.
Publication Date: April 22, 2013
About the Author
Mark Anthony Neal is Professor of African & African American Studies at Duke University. He is the author of several books, including New Black Man and Soul Babies: Black Popular Culture and the Post-Soul Aesthetic, and the host of the weekly webcast Left of Black.
Coverage from NPR