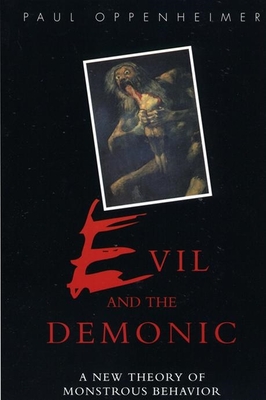 Evil and the Demonic
A New Theory of Monstrous Behavior
Hardcover

* Individual store prices may vary.
Description
The notion of evil- does it exist? what forms does it take? -has always fascinated humankind. The evil underlying such atrocities as the Holocaust, Communist China's Tibetan abattoir, and the murderous ethnic cleansing undertaken by the Serbs and Croats seems beyond explanations or analysis. In this powerfully original work, Oppenheimer analyzes the phenomenon of evil in a mental behavior that emerges in particular conditions. Oppenheimer argues that evil contains specific, predictable ingredients. By understanding its nature, we can diagnose its specific manifestations in mass murder, genocide, and serial killings. Utilizing a variety of cinematic and literary genres in developing its evidence, the book considers such familiar films as The Silence of the Lambs and Brazil, and draws upon such literary works as Richard III, Oedipus the King and the Picture of Dorian Gray. Evil and the Demonic takes a bold first step, providing a framework in which to place the horrors of human existence.
New York University Press, 9780814761939, 256pp.
Publication Date: July 1, 1996