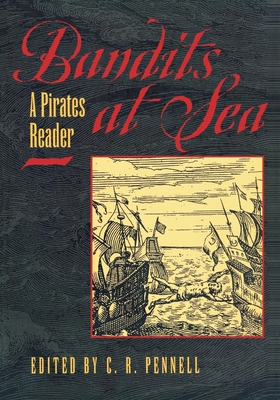 Bandits at Sea (Paperback)
A Pirates Reader
New York University Press, 9780814766781, 360pp.
Publication Date: April 1, 2001
* Individual store prices may vary.
Description
The romantic fiction of pirates as swashbuckling marauders terrorizing the high seas has long eclipsed historical fact. Bandits at Sea offers a long-overdue corrective to the mythology and the mystique which has plagued the study of pirates and served to deny them their rightful legitimacy as subjects of investigation.
With essays by the foremost scholars on these countercultural "social bandits"as Lingua Franca recently dubbed themthis collection examines various aspects of the phenomenon in the three main areas where it occurred: the Caribbean/Atlantic, the Mediterranean, and East Asia. We come to understand who pirates were, as well as the socio-economic contexts under which they developed and flourished.
Comparisons between various types of piracy illustrate differences in practice and purpose between pirates of different areas; social histories, including examinations of women pirates and their historical significance and circumstances, offer similar insight into the personal lives of pirates from diverse regions. Far from serving as dens of thieves, pirate ships were often highly regulated microcosms of democracy. The crews of pirate vessels knew that majority rule, racial equality and equitable division of spoils were crucial for their survival, marking them as significantly more liberal than national governments.
Scholars, students and a general audience ever intrigued by talesand now truthsof piracy on the high seas will welcome Bandits at Sea.
About the Author
C. R. Pennell is al-Tajir Lecturer in Middle East History and Senior Lecturer at the University of Melbourne and author of Morocco since 1830, also available from NYU Press.