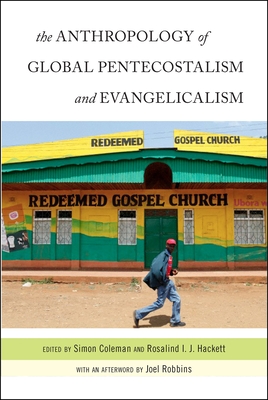 The Anthropology of Global Pentecostalism and Evangelicalism (Paperback)
New York University Press, 9780814772607, 288pp.
Publication Date: October 9, 2015
Other Editions of This Title:
Hardcover (10/9/2015)
* Individual store prices may vary.
Description
The phenomenal growth of Pentecostalism and evangelicalism around the world in recent decades has forced us to rethink what it means to be religious and what it means to be global. The success of these religious movements has revealed tensions and resonances between the public and the private, the religious and the cultural, and the local and the global. This volume provides a wide ranging and accessible, as well as ethnographically rich, perspective on what has become a truly global religious trend, one that is challenging conventional analytical categories within the social sciences.
This book informs students and seasoned scholars alike about the character of Pentecostalism and evangelicalism not only as they have spread across the globe, but also as they have become global movements. Adopting a broadly anthropological approach, the chapters synthesize the existing literature on Pentecostalism and evangelicalism even as they offer new analyses and critiques. They show how the study of Pentecostalism and evangelicalism provides a fresh way to approach classic anthropological themes; they contest the frequent characterization of these movements as conservative religious, social, and political forces; and they argue that Pentecostalism and evangelicalism are significant not least because they encourage us to reflect on the intersections of politics, materiality, morality and law. Ultimately, the volume leaves us with a clear sense of the cultural and social power, as well as the theoretical significance, of forms of Christianity that we can no longer afford to ignore.
About the Author
Simon Coleman is Chancellor Jackman Professor at the Department for the Study of Religion, University of Toronto. Previously, he was Professor and Chair at the Department of Anthropology, University of Sussex. He has been editor of the Journal of the Royal Anthropological Institute, and is currently co-editor of Religion and Society: Advances in Research.