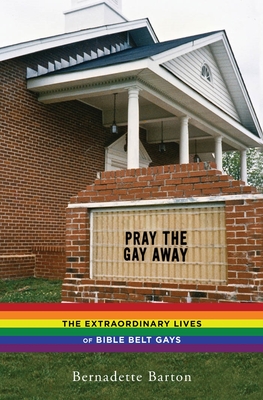 Pray the Gay Away (Hardcover)
The Extraordinary Lives of Bible Belt Gays
New York University Press, 9780814786376, 273pp.
Publication Date: October 1, 2012
Other Editions of This Title:
Paperback (8/22/2014)
* Individual store prices may vary.
Description
2013 Finalist for the Lambda Literary Awards, LGBT Studies category In the Bible Belt, it's common to see bumper stickers that claim One Man + One Woman = Marriage, church billboards that command one to "Get right with Jesus," letters to the editor comparing gay marriage to marrying one's dog, and nightly news about homophobic attacks from the Family Foundation. While some areas of the Unites States have made tremendous progress in securing rights for gay people, Bible Belt states lag behind. Not only do most Bible Belt gays lack domestic partner benefits, lesbians and gay men can still be fired from some places of employment in many regions of the Bible Belt for being a homosexual. In Pray the Gay Away, Bernadette Barton argues that conventions of small town life, rules which govern Southern manners, and the power wielded by Christian institutions serve as a foundation for both passive and active homophobia in the Bible Belt. She explores how conservative Christian ideology reproduces homophobic attitudes and shares how Bible Belt gays negotiate these attitudes in their daily lives. Drawing on the remarkable stories of Bible Belt gays, Barton brings to the fore their thoughts, experiences and hard-won insights to explore the front lines of our national culture war over marriage, family, hate crimes, and equal rights. Pray the Gay Away illuminates their lives as both foot soldiers and casualties in the battle for gay rights.
About the Author
Bernadette C. Barton is Professor of Sociology and Women's Studies at Morehead State University in Morehead, Kentucky. Her books include Stripped: Inside the Lives of Exotic Dancers and Pray the Gay Away: The Extraordinary Lives of Bible Belt Gays.