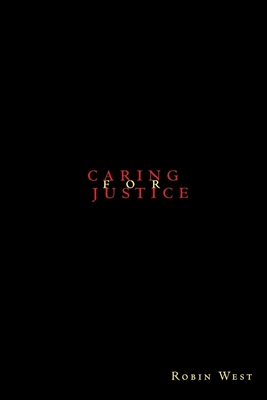 Caring for Justice (Paperback)
New York University Press, 9780814793497, 366pp.
Publication Date: March 1, 1999
* Individual store prices may vary.
Description
Over the past decade, mainstream feminist theory has repeatedly and urgently cautioned against arguments which assert the existence of fundamental--or essential--differences between men and women. Any biological or natural differences between the sexes are often flatly denied, on the grounds that such an acknowledgment will impede women's claims to equal treatment.
In Caring for Justice, Robin West turns her sensitive, measured eye to the consequences of this widespread refusal to consider how women's lived experiences and perspectives may differ from those of men. Her work calls attention to two critical areas in which an inadequate recognition of women's distinctive experiences has failed jurisprudence. We are in desperate need, she contends, both of a theory of justice which incorporates women's distinctive moral voice on the meaning of justice into our discourse, and of a theory of harm which better acknowledges, compensates, and seeks to prevent the various harms which women, disproportionately and distinctively, suffer.
Providing a fresh feminist perspective on traditional jurisprudence, West examines such issues as the nature of justice, the concept of harm, economic theories of value, and the utility of constitutional discourse. She illuminates the adverse repercussions of the anti-essentialist position for jurisprudence, and offers strategies for correcting them. Far from espousing a return to essentialism, West argues an anti- anti-essentialism, which greatly refines our understanding of the similarities and differences between women and men.
About the Author
Hailed by the "Michigan Law Review" as one of our most creative legal thinkers, Robin West is Professor of Law at Georgetown University Law Center and the author of "Progressive Constitutionalism" and "Narrative, Authority and Law."