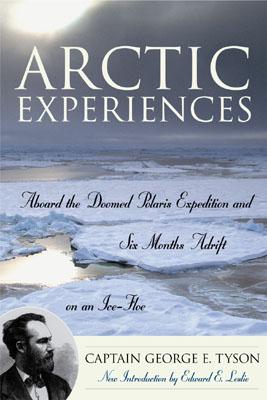 Arctic Experiences (Hardcover)
Aboard the Doomed Polaris Expedition and Six Months Adrift on an Ice-Floe
Cooper Square Publishers, 9780815411895, 504pp.
Publication Date: January 1, 2002
* Individual store prices may vary.
Description
The Polaris expedition to the North Pole, the first such journey led by Americans, mixed groundbreaking achievements with harrowing disasters. Veteran sailor of the North Seas George Tyson joined the expedition when it set out in 1871, and kept a detailed record of the remarkable events that occurred on board the ship. Tyson's journal relates the mysterious death of the expedition's leader, Captain Charles Francis Hall, and the ship's entrapment in arctic ice. The bulk of Tyson's book concerns the months he spent with nineteen fellow crew-members stuck on a broad chunk of ice that broke away from the Polaris and drifted out into the sea. Tyson tells of his life with Eskimos and his daily struggle to survive in subzero temperatures, each day wondering if he would make it back to America.
About the Author
George E. Tyson (1829-1906) spent 196 days adrift at sea. His memoir was originally published in 1874. He served as captain of a schooner in a subsequent arctic expedition in 1877. Edward E. Leslie, author of Desperate Journeys, Abandoned Souls: True Stories of Castaways and Other Survivors, lives in Ohio.
or
Not Currently Available for Direct Purchase