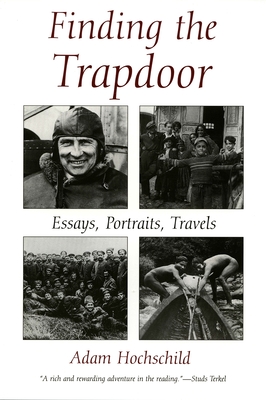 Finding the Trapdoor: Essays, Portraits, Travels (Hardcover)
Essays, Portraits, Travels
Syracuse University Press, 9780815604471, 290pp.
Publication Date: April 1, 1997
Description
"Whether you are a general reader looking to be transported to other times and places or a student trying to unlock the mysteries of how good non-fiction is written, (Finding the Trapdoor) is something rare". -- Orville Schell, Dean, Graduate School of Journalism, University of California, Berkeley
For some thirty years, Adam Hochschild has been one of the most distinctive voices in American journalism. With grace and wit, he has brought to a startling variety of subjects a combination of adventurous reporting and personal honesty. Hochschild's readers can count on an unobtrusive erudition, a sense of justice, and an irrepressible curiosity about life.
Admirers of Hochschild's Half the Way Home will find in these articles the same warm autobiographical voice that made that book so memorable. Hochschild revisits a time when he was a civil rights worker in Mississippi and as a teenager seeing apartheid firsthand in South Africa. But readers will find much more as well: Profiles of an adoptive gypsy, essays about Ernest Hemingway and John F. Kennedy, and a journey to one of the remotest corners of the Amazon rain forest. This collection gathers the best of his shorter pieces over the years, all of which first appeared in a variety of publications, including The Village Voice, Mother Jones, and the New York Review of Books.

Advertisement