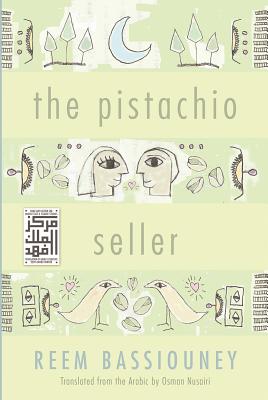 The Pistachio Seller (Middle East Literature in Translation)
Hardcover

* Individual store prices may vary.
Other Editions of This Title:
Paperback (11/29/2013)
Description
It was Saturday. I remember. And while he was standing on a step ladder in the hall, changing a light bulb in the faint light coming through the window, I decided to love him. So begins this wonderfully exuberant novel of quixotic adolescent longing and the enduring search for self. Set in middle-class urban Egypt, the story chronicles young Wafaa's struggle to come to terms with her own sexuality and her romantic infatuation with her cousin Ashraf, a spoiled and confident young Egyptian who was educated in England. Ashraf's worldliness and carefree attitudes stand in sharp contrast to Wafaa's provincial Islamic piety.
As both mature they find outside events encroaching upon their sheltered lives, forcing each to confront challenges to their youthful ideologies. Ashraf is chastened by an economic turnaround that takes him to the United States as an impoverished immigrant, and Wafaa begins to question the rigid fundamentalist beliefs that seem increasingly inadequate to make sense of the complex world around her. Reem Bassiouney effortlessly captures the voices of her characters, bringing them to life and allowing the reader to be fully immersed in their lives as they unfold in moving, often funny, and eventually triumphant ways.
The Pistachio Seller
introduces Bassiouney's work to an English-speaking audience for the first time.
Syracuse University Press, 9780815609193, 176pp.
Publication Date: November 3, 2009
About the Author
Reem Bassiouney is an acclaimed contemporary Arabic writer. She has published five novels in the Middle East including The Smell of the Sea. She is assistant professor of Arabic at Georgetown University in Washington, D.C.