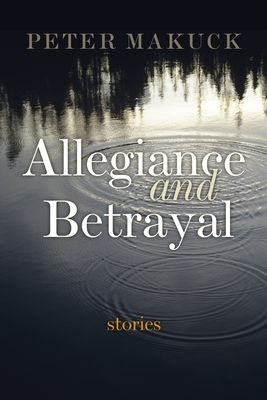 Allegiance and Betrayal
Stories
Paperback

* Individual store prices may vary.
Description
The stories in Allegiance and Betrayal are set in cars, on top of a water tower, in a bar, on a fishing boat, at a family farm, and at a swimming pool. Each story carries an aura of the mystery surrounding family relations, the enigma of love, the gaping rift between generations, the give-and-take between husbands and wives, and the inevitability of loss. The book begins with a suite of three stories about Tim Budney. In the first, he reluctantly leaves home and his beloved hot rod Ford to attend a small Catholic college; in the second, he experiences a conflict of allegiances--loyalty to a friend versus lying to his teacher and priest; in the third, he imagines that his uncle, a pool hustler, is in danger and returns to the uncle's tavern where he witnesses something unforgettable. In other stories, a Yankee house painter trying to sell his car encounters a tricky, Bible-quoting southerner; a married couple hurtfully moves away from their friends of twenty years without saying goodbye or leaving an address; a near fatal scuba dive revives a friendship of many years; a family reunion turns ugly on the subject of religion; and a high school French teacher arranges an offshore fishing trip to settle a score with the football coach.
With deft prose and a generous spirit, Makuck explores the deep but subtle range of human emotion. Humorous and tender, these stories offer rich portraits of individuals struggling to overcome failed dreams and searching for an answer to the question of what truly matters.
Syracuse University Press, 9780815610151, 196pp.
Publication Date: April 4, 2013
About the Author
Peter Makuck is Distinguished Professor Emeritus at East Carolina University, and he was the founder and editor of Tar River Poetry from 1978 to 2006. His Long Lens: New & Selected Poems, released in 2010, was nominated for a Pulitzer Prize. He has published two collections of short stories, Breaking and Entering and Costly Habits; the latter was nominated for the PEN/Faulkner Award and was listed by The Dictionary of Literary Biography in the Top Ten Story Collections of 2002. His poems, stories, essays, and reviews have appeared in the Georgia Review, the Hudson Review, Poetry, the Sewanee Review, the North American Review, the Gettysburg Review, and The Nation.