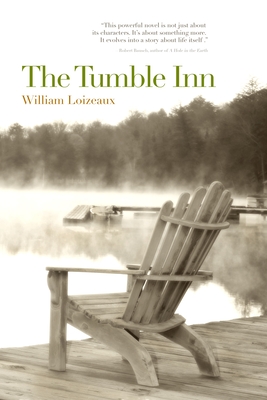 The Tumble Inn (New York State) (Paperback)
Syracuse University Press, 9780815610427, 176pp.
Publication Date: September 11, 2014
* Individual store prices may vary.
Description
Tired of their high school teaching jobs and discouraged by their failed attempts at conceiving a child, Mark and Fran Finley decide they need a change in their lives. Abruptly, they leave their friends and family in suburban New Jersey to begin anew as innkeepers on a secluded lake in the Adirondack Mountains. There they muddle through their first season at the inn, serving barely edible dinners to guests, stranding themselves in chest-deep snowdrifts, and somehow, miraculously, amid swarms of ravenous black flies, conceiving a child, a girl they name Nat. Years later, when Mark and Fran are nearing middle age and Nat is a troubled teenager, Mark's life is ripped apart, forever changed, and he must choose between returning to his old home in New Jersey or trying to rebuild what is left of his life and family in the place of his greatest joy and deepest sorrow. The Tumble Inn is a moving drama about home and about the fragility and resilience of love.
About the Author
William Loizeaux is writer in residence in the Department of English at Boston University. In addition to several essays and stories, Loizeaux has published two novels for children and two memoirs. His memoir, Anna: A Daughter's Life was a New York Times Notable Book.