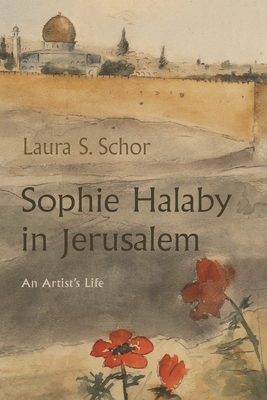 Sophie Halaby in Jerusalem (Paperback)
An Artist's Life
Syracuse University Press, 9780815611127, 296pp.
Publication Date: August 30, 2019
Other Editions of This Title:
Hardcover (8/30/2019)
* Individual store prices may vary.
Description
A pioneer among Palestinian artists, Sophie Halaby was the first Arab woman to study art in Paris, subsequently living independently as a professional painter in Jerusalem throughout her life. She was born in 1906 in Kiev to a Russian mother and a Christian Arab father. Her family fled to Jerusalem in 1917 in the wake of the Russian Revolution. Her life was marked by violence and war, including the Arab Revolt from 1936 to 1939, the Nakba in 1948, and the Six-Day War in 1967. In response, Halaby drew a series of political cartoons criticizing British rule and Zionist goals; later in life, she followed the work of younger artists who supported the Palestine liberation movement. However, the political turmoil of her times is largely not depicted in her art. Instead, her work is a tribute to the enduring beauty of the landscape and flora of Jerusalem, often sketched in pen and ink or red and black chalk, and painted with egg tempera, oils, and watercolors. Schor's compelling biography shines new light on this little-known artist and enriches our understanding of modern Palestinian history.
About the Author
Laura S. Schor is professor of history at Hunter College and The City University of New York Graduate Center. She is the author of several books, including The Best School in Jerusalem: Annie Landau's School for Girls, 1900-1960.