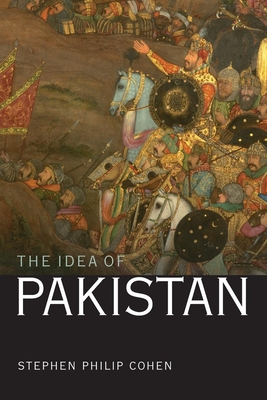 The Idea of Pakistan (Paperback)
Brookings Institution Press, 9780815715030, 382pp.
Publication Date: August 9, 2006
Description
Stephen Cohen updates his critically acclaimed book with a discerning view of significant recent events in the region, particularly the devastating earthquake in Kashmir and its after affects. The quake killed over 70,000 people and left another 3 million homeless in one of the most remote, inhospitable parts of the world. Cohen observes how the catastrophic event has affected Pakistan's political, military, and economic structures, as well as its relationships with other countries. Praise for the previous edition: "A lucid, penetrating and brilliantly constructed book on the state and nation of Pakistan. Cohen, an old South Asia hand, brings to the fore all his knowledge and expertise of one of America's most important allies in the war against terror." --Choice "Cohen's facts are indisputable, his logic cold and clear, and his omissions deliberate and meaningful." --Foreign Affairs "A singularly successful effort to explain Pakistan.... The intellectual power and rare insight with which the book breaks through the complexity of the subject rivals that of classics that have explained other societies posing a comparable challenge to understanding." --Middle East Journal "Cohen knows Pakistan well and his analysis is very perceptive." --Newsline (Karachi, Pakistan) "A personal, perceptive, and policy-oriented study of Pakistan. This is an important work, by a leading expert of South Asia." --Economic and Political Weekly (India) Book Review " Cohen's] survey of how the country has developed and why it is at the crossroads it is now is most insightful and useful. A first class primer and more as I commence my work." --David B. Collins, high commissioner of Canada, Islamabad
About the Author
Stephen Philip Cohen is a senior fellow in the Foreign Policy Studies program at the Brookings Institution. He is the author of classic books on India's and Pakistan's armies and the widely praised India: Emerging Power (Brookings, 2001). He was a member of the Policy Planning Staff of the U.S. Department of State and before joining Brookings was a faculty member at the University of Illinois.
Advertisement