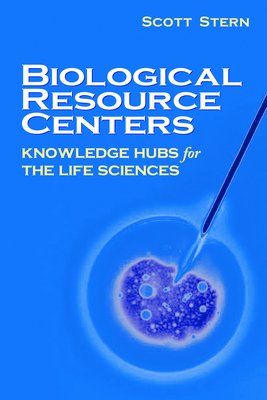 Biological Resource Centers (Paperback)
Knowledge Hubs for the Life Sciences
Brookings Institution Press, 9780815781493, 128pp.
Publication Date: November 30, 2004
* Individual store prices may vary.
Description
Biological resource centers (BRCs) collect, certify, and distribute organisms for use in research and in the development of commercial products in the pharmaceutical, agricultural, and biotechnology industries. They maintain a large and varied collection, including cell lines, micro-organisms, recombinant DNA material, biological media and reagents, and the information technology tools that allow researchers to access biological materials. BRCs have established themselves as a crucial element in the life science innovation infrastructure, from their early impact on virology, to their crucial role in addressing cross-culture contamination in the 1970s, to their current leadership in promoting a global biodiversity network. Today they confront new challenges, resulting from shifts in the nature of biological research, the interaction between public and private researchers, and the increasing focus on biosecurity. This book provides a systematic economic assessment of the impact of biological resource centers through their role in facilitating cumulative knowledge in the life sciences and building on their roles as knowledge hubsinstitutions that facilitate the transfer of scientific and technical knowledge among members of a research community. The knowledge hubs framework offers insight into how to develop and evaluate policy proposals that impinge on the control and access of biological materials. Stern argues that science and innovation policy must be premised on a clear understanding of the role that knowledge hubs play and the policy mechanisms that encourage their sustained growth and effectiveness.

About the Author
Scott Stern is associate professor of management and strategy and the academic director of the Biotechnology Center at the Kellogg School of Management, Northwestern University. He is also a research associate of the National Bureau of Economic Research.