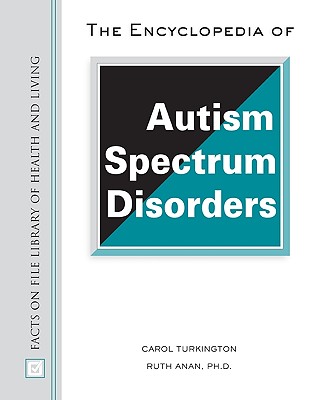 The Encyclopedia of Autism Spectrum Disorders (Facts on File Library of Health & Living)
Hardcover

* Individual store prices may vary.
Description
Autism is a baffling brain disorder that profoundly affects children's communication and social skills. It is also a spectrum disorder, which means it can occur in a variety of forms and intensity. Most cases of autism appear before a child's third birthday. Recent years have marked a stunning rise in the number of children diagnosed as autistic, with the U.S. Department of Education reporting a 173-percent rise in the number of autistic students served under the Individuals with Disabilities Act between the 1992-93 and 1997-98 school years. Yet much remains unknown about autism, and controversy surrounds everything from defining the disease to diagnosing it to treating it - with theories about its cause ranging from vaccines to faulty genes to maternal personality. The Encyclopedia of Autism Spectrum Disorders provides a much-needed reference guide to this disease. Approximately 500 entries address the different types of autism, causes and treatments, institutions, associations, leading scientists and research, social impact, and much more. The book tackles a complex and daunting subject in clear language suitable for the general reader. and research, a glossary, and a bibliography. Entries include: Atypical autism; Asperger's Syndrome; Causes of autism; Developmental disability; Early intervention program; Genes and autism; High-functioning autistic disorders; Individualized education program; Language delay; Mainstreaming; Nonfluent aphasia; Patterning; Safety issues; Tactile defensiveness; and Vitamins and autism.
Facts on File, 9780816060023, 324pp.
Publication Date: October 1, 2006
or
Not Currently Available for Direct Purchase