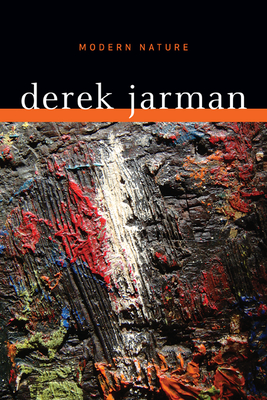 Modern Nature (Paperback)
Univ Of Minnesota Press, 9780816665945, 320pp.
Publication Date: October 5, 2009
* Individual store prices may vary.
About the Author
One of England's foremost filmmakers, Derek Jarman (1942–1994) wrote and directed several feature films, including Sebastiane, Jubilee, Caravaggio, and Blue, as well as numerous short films and music videos. He was a stage designer, artist, writer, gardener, and an outspoken AIDS and queer rights activist in the United Kingdom and the United States. He wrote several books, among them At Your Own Risk, and Chroma, forthcoming from the University of Minnesota Press.
Praise For Modern Nature…
"Epiphanies infuse Modern Nature, Derek Jarman's diaries from 1989 to 1990, with their ebullient evocations of gardening. For Jarman, planting flowers at his wind- and sea-blasted cottage and then reciting their names (endlessly, passionately) becomes sex, becomes the fullness he's on his way to leaving as he grows sicker from AIDS." —Village Voice Literary Supplement
"The pace of Jarman's life as chronicled in Modern Nature is unpredictable. In more energetic moments, Jarman cruises the public parks, makes a film without a script (The Last of England, 1987), and attempts to get Matt Dillon's heartbeat for a project. He plants saxifrage and sea kale. He starts taking AZT. When Jarman discovered he was seropositive, he set himself a goal: to disclose his status and survive Margaret Thatcher. These he has done with aplomb." —Artforum