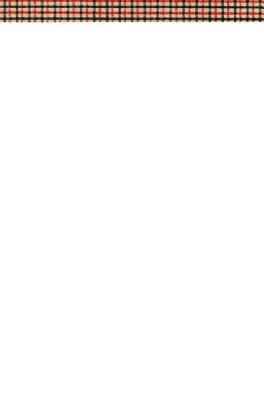 Midnight at the Barrelhouse (Hardcover)
The Johnny Otis Story
Univ Of Minnesota Press, 9780816666782, 264pp.
Publication Date: March 3, 2010
Other Editions of This Title:
Paperback (4/1/2013)
* Individual store prices may vary.
Description
Considered by many to be the godfather of R&B, Johnny Otis—musician, producer, artist, entrepreneur, pastor, disc jockey, writer, and tireless fighter for racial equality—has had a remarkable life by any measure. In this first biography of Otis, George Lipsitz tells the largely unknown story of a towering figure in the history of African American music and culture who was, by his own description, "black by persuasion."
Born to Greek immigrant parents in Vallejo, California, in 1921, Otis grew up in an integrated neighborhood and identified deeply with black music and culture from an early age. He moved to Los Angeles as a young man and submerged himself in the city's vibrant African American cultural life, centered on Central Avenue and its thriving music scene. Otis began his six-decade career in music playing drums in territory swing bands in the 1930s. He went on to lead his own band in the 1940s and open the Barrelhouse nightclub in Watts. His R&B band had seventeen Top 40 hits between 1950 and 1969, including "Willie and the Hand Jive." As a producer and A&R man, Otis discovered such legends as Etta James, Jackie Wilson, and Big Mama Thornton.
Otis also wrote a column for the Sentinel, one of L.A.'s leading black newspapers, became pastor of his own interracial church, hosted popular radio and television shows that introduced millions to music by African American artists, and was lauded as businessman of the year in a 1951 cover story in Negro Achievements magazine. Throughout his career Otis's driving passion has been his fearless and unyielding opposition to racial injustice, whether protesting on the front lines, exposing racism and championing the accomplishments of black Americans, or promoting African American musicians.
Midnight at the Barrelhouse is a chronicle of a life rich in both incident and inspiration, as well as an exploration of the complicated nature of race relations in twentieth-century America. Otis's total commitment to black culture and transcendence of racial boundaries, Lipsitz shows, teach important lessons about identity, race, and power while encapsulating the contradictions of racism in American society.
About the Author
George Lipsitz is professor of black studies and sociology at the University of California, Santa Barbara. He wrote the foreword for a recent republication of Johnny Otis's Listen to the Lambs, and he is the author of Footsteps in the Dark: The Hidden Histories of Popular Music; Time Passages: Collective Memory and American Popular Culture; and American Studies in a Moment of Danger, all published by the University of Minnesota Press.
or
Not Currently Available for Direct Purchase