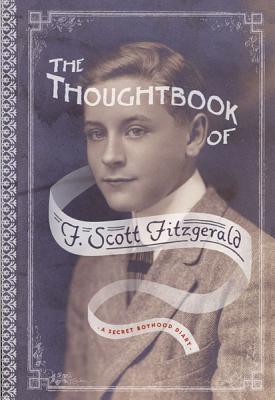 The Thoughtbook of F. Scott Fitzgerald: A Secret Boyhood Diary (Paperback)
A Secret Boyhood Diary
University of Minnesota Press, 9780816679775, 70pp.
Publication Date: September 1, 2013
* Individual store prices may vary.
or
Not Currently Available for Direct Purchase
Description

When F. Scott Fitzgerald was fourteen and living in the Crocus Hill neighborhood of St. Paul, he began keeping a short diary of his exploits among his friends, friendly rivals, and crushes. He gave the journal a title page--Thoughtbook of Francis Scott Key Fitzgerald of St. Paul Minn. U.S.A.--and kept it securely locked in a box under his bed. He would later use The Thoughtbook as the basis for "The Book of Scandal" in his Basil Lee Duke stories, and brief sections were copied over the years for use by scholars and even published in Life magazine.
"Are you going to the Ordways'? the Herseys'? the Schultzes'?" Here, for the first time, is a complete transcription of this charming, twenty-seven-page diary highlighting Fitzgerald's escapades among the children of some of St. Paul's most influential families--models for the families described in
The Great Gatsby
. Presented in a simple format for both scholars and general readers alike,
The Thoughtbook of F. Scott Fitzgerald
includes a new introduction by Dave Page that covers the history and provenance of the diary, its place and meaning in Fitzgerald's literary development, and its revelations about his life and writing process.
One of the earliest known works by F. Scott Fitzgerald, The Thoughtbook provides a unique glimpse of Fitzgerald as a young boy and his social circle as they played among the grand homes of Summit Avenue, making up games, starting secret societies, competing with rivals, and (at all times) staying up-to-date on who exactly is vying for whose attention.
About the Author
F. Scott Fitzgerald (1896-1940) was born in St. Paul, Minnesota, and spent much of his youth living in the Crocus Hill neighborhood. He went on to become one of the most famous American novelists of the twentieth century, often drawing on his youthful experiences in St. Paul in his stories and novels.
Advertisement