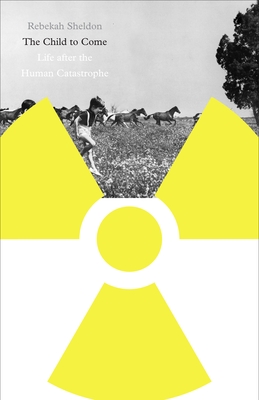 The Child to Come (Paperback)
Life after the Human Catastrophe
Univ Of Minnesota Press, 9780816689880, 195pp.
Publication Date: November 1, 2016
Other Editions of This Title:
Hardcover (11/1/2016)
* Individual store prices may vary.
Description
Generation Anthropocene. Storms of My Grandchildren. Our Children's Trust. Why do these and other attempts to imagine the planet's uncertain future return us—again and again—to the image of the child? In The Child to Come, Rebekah Sheldon demonstrates the pervasive conjunction of the imperiled child and the threatened Earth and blisteringly critiques the logic of catastrophe that serves as its motive and its method. 
Sheldon explores representations of this perilous future and the new figurations of the child that have arisen in response to it. Analyzing catastrophe discourse from the 1960s to the present—books by Joanna Russ, Margaret Atwood, and Cormac McCarthy; films and television series including Southland Tales, Battlestar Galactica, and Children of Men; and popular environmentalism—Sheldon finds the child standing in the place of the human species, coordinating its safe passage into the future through the promise of one more generation. Yet, she contends, the child figure emerges bound to the very forces of nonhuman vitality he was forged to contain. 
Bringing together queer theory, ecocriticism, and science studies, The Child to Come draws on and extends arguments in childhood studies about the interweaving of the child with the life sciences. Sheldon reveals that neither life nor the child are what they used to be. Under pressure from ecological change, artificial reproductive technology, genetic engineering, and the neoliberalization of the economy, the queerly human child signals something new: the biopolitics of reproduction. By promising the pliability of the body's vitality, the pregnant woman and the sacred child have become the paradigmatic figures for twenty-first century biopolitics. 
About the Author
Rebekah Sheldon is assistant professor of English at Indiana University Bloomington.

Praise For The Child to Come: Life after the Human Catastrophe…
"Across literature and film, theory and technology, abundance and scarcity, Rebekah Sheldon shows us how The Child is being destroyed at the same time it is being made as a term of cultural currency.  Her concept of 'new enclosures of reproduction' is destined to become key in our future thinking about childhood and the Anthropocene by defining our most certain drive toward apocalypse for the sake of the child."—Steven Bruhm, University of Western Ontario
"A powerful theorization of the Anthropocene, Rebekah Sheldon's work refuses a discourse predicated on the narrow question of human survival and compels us to recognize another kind of vitality outside the management strategies of a biopolitical order she calls 'somatic capitalism.'"—Sherryl Vint, University of California, Riverside
"More than just a commentary on contemporary dystopian fiction, The Child to Come can also be accurately described as a work of critical theory, casting light on the future of contemporary social life. Children's literature specialists, critics of the biopolitical, Anthroposcenesters, and science-fiction scholars will want to take notes as they read Sheldon's compact and rich book."—Science Fiction Studies
"Her chapters trace the omnipresent figure of the child between novels and world, between fiction and fact, and use literature as a proxy for culture, as a means to understand what we do when we figure the child, reproduction, and the future."—The Goose
"Brilliant meditation."—Los Angeles Review of Books
or
Not Currently Available for Direct Purchase