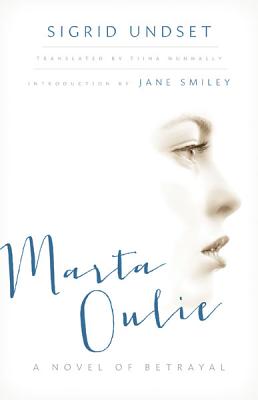 Marta Oulie (Paperback)
A Novel of Betrayal
University of Minnesota Press, 9780816692521, 112pp.
Publication Date: March 15, 2014
Description

"I have been unfaithful to my husband." Marta Oulie's opening line scandalized Norwegian readers in 1907. And yet, Sigrid Undset had a gift for depicting modern women "sympathetically but with merciless truthfulness," as the Swedish Academy noted in awarding her the Nobel Prize for Literature in 1928. At the time she was one of the youngest recipients and only the third woman so honored. It was Undset's honest story of a young woman's love life--"the immoral kind," as she herself bluntly put it--that made her first novel an instant sensation in Norway.
Marta Oulie, written in the form of a diary, intimately documents the inner life of a young woman disappointed and constrained by the conventions of marriage as she longs for an all-consuming passion. Set in Kristiania (now Oslo) at the beginning of the twentieth century, Undset's book is an incomparable psychological portrait of a woman whose destiny is defined by the changing mores of her day--as she descends, inevitably, into an ever-darker reckoning. Remarkably, though Undset's other works have attracted generations of readers, Marta Oulie has never before appeared in English translation. Tiina Nunnally, whose award-winning translation of Undset's Kristin Lavransdatter captured the author's beautifully clear style, conveys the voice of Marta Oulie with all the stark poignancy of the original Norwegian.

About the Author
Sigrid Undset (1882-1949) is considered one of Norway's greatest writers. She is best known for the epic medieval trilogy Kristin Lavransdatter, published between 1920 and 1922, and the four-volume work Olav Audunsson (translated in 1928 as The Master of Hestviken), published between 1925 and 1927. Tiina Nunnally is the translator of more than fifty works of fiction, including Kristin Lavransdatter and Jenny by Sigrid Undset, The Royal Physician's Visit by Per Olov Enquist, and The Land of Dreams by Vidar Sundstol (Minnesota, 2013). Jane Smiley is the author of several books, including A Thousand Acres, which was awarded the Pulitzer Prize.
Advertisement