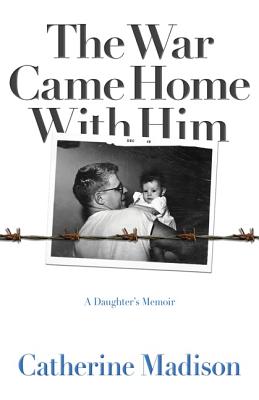 The War Came Home with Him (Hardcover)
A Daughter's Memoir
University of Minnesota Press, 9780816698776, 232pp.
Publication Date: September 1, 2015
Other Editions of This Title:
Paperback (9/15/2016)
* Individual store prices may vary.
Description
During his years as a POW in North Korea, "Doc" Boysen endured hardships he never intended to pass along, especially to his family. Men who refused to eat starved; his children would clean their plates. Men who were weak died; his children would develop character. They would also learn to fear their father, the hero. In a memoir at once harrowing and painfully poignant, Catherine Madison tells the stories of two survivors of one man's war: a father who withstood a prison camp's unspeakable inhumanity and a daughter who withstood the residual cruelty that came home with him.
Doc Boysen died fifty years after his ordeal, his POW experience concealed to the end in a hidden cache of documents. In The War Came Home with Him, Madison pieces together the horrible tale these papers told--of a young captain in the U.S. Army Medical Corps captured in July 1950, beaten and forced to march without shoes or coat on icy trails through mountains to camps where North Korean and Chinese captors held him for more than three years. As the truth about her father's past unfolds, Madison returns to a childhood troubled by his secret torment to consider, in a new light, the telling moments in their complex relationship.
Beginning at her father's deathbed, with all her questions still unspoken, and ending with their final conversation, Madison's dual memoir offers a powerful, intimate perspective on the suppressed grief and thwarted love that forever alter a family when a wounded soldier brings his war home.
About the Author
Journalist Catherine Madison was editor-in-chief of Utne Reader, senior editor at Adweek and Creativity Magazine, founding editor of American Advertising, and editor-in-chief of Format Magazine. She has written articles for many publications, including the Chicago Tribune, Star Tribune, and Minnesota Monthly.