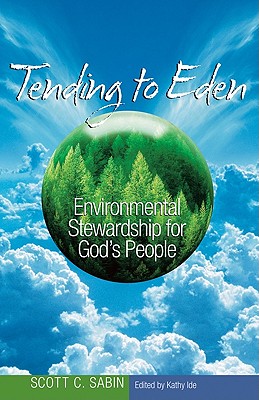 Tending to Eden (Paperback)
Environmental Stewardship for God's People
Judson Press, 9780817015725, 174pp.
Publication Date: February 1, 2010
* Individual store prices may vary.
Description
Written by Scott Sabin, executive director of a Christian relief and development agency, "Tending to Eden" is an invaluable resource for environmentally conscious congregations and community groups. In this practical guide for creation care, Sabin offers: Theological foundations for environmental stewardship, Practical strategies, Case studies of contemporary ministry groups, and Sidebars by leading voices in the Christian church who are passionate about environmental stewardship. Each chapter also includes a study guide for small-group use, and the appendix offers a related Bible study. With the holistic tools provided in this innovative and practical resource, churches and organizations can transform lives, communities, and ministries.