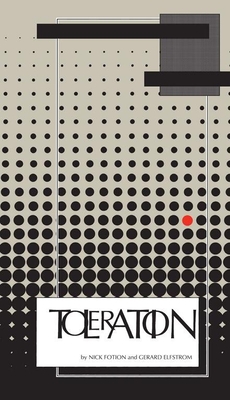 Toleration
Paperback

* Individual store prices may vary.
Description
            Most regard toleration as an unattractive fallback position of compromise and so tend to overlook it in favor of such active concepts as freedom, equality, and justice. Fotion and Elfstrom argue that toleration offers us the useful possibility of responding to a difficult situation with a degree of flexibility not possible with the dichotomous concepts of good-bad, right-wrong, ethical-unethical, Right-Left.            Tolerating saturates ordinary human life and infuses public discussions of religion, morality, and politics. It forms a major strand in the history of Western European thought. Yet the word "toleration" and similar terms are rarely used. Unnoticed and unremarked, they are like the air that surrounds us, vitally important yet invisible.            The authors seek to address this oversight in several ways. They begin with a thorough conceptual analysis of toleration and its kindred concepts. They are convinced that an appreciation of the importance of the family of toleration concepts must be founded on an understanding of the various ways in which they function in our language and our lives.            In addition, they examine the historical development of the concept of toleration and canvass the major arguments people have employed either to urge toleration or to disparage it. They examine the role of toleration in liberal political philosophy and respond to the major critics of liberal toleration.            The authors also discuss a number of factors that cause toleration to be overlooked in political debate and personal reflection and offer evidence to support the view that this omission is unfortunate. In particular, they argue that toleration has the crucial role of helping people live with one another with respect and dignity in the fractious and contentious world we inhabit.            With the rise of racism and other forms of religious, political, and social intolerance, people on all sides of the present debates concerning multi-culturalism and diversity will benefit from this timely and lucidly argued philosophical discussion of the concepts of toleration and its possible application in a less-than-perfect world.
Praise For Toleration…
"An extremely stimulation and readable monograph by two philosophers best known for their work in military ethics ….The writing is clear and unencumbered by philosophical jargon."—CHOICE

"Fotion and Elfstrom have written a balanced, intelligent treatment of a neglected concept in moral philosophy. In a short space they cover a lot of ground: using a wide variety of examples, they discuss the meaning of toleration as well as its history and present status. Their approach is straightforward and commonsensical and their book is altogether free of the pedantry and obfuscation that often mar philosophical writing. This book is to be highly recommended to anyone with an interest in toleration in particular or moral philosophy in general."—James Rachels    The University of Alabama at Birmingham
University Alabama Press, 9780817311933, 216pp.
Publication Date: June 28, 2002
About the Author
 Nick Fotion is a Professor of Philosophy, Emory University. He received his B.S. from Northwestern University, his M.A. from State University of Iowa, and his Ph.D. from the  University of North Carolina. His Publications include Ethics (1968), Moral Situations (1968), Military Ethics (1986, with Gerard Elfstrom), Military Ethics: Looking Toward the Future (1991), and an edited volume Hare and Critics (1988, with Douglas Seanor).
Gerard Elfstrom is Assistant Professor of Philosophy, Auburn University. He received his B.A. from Cornell College and his M.A. and Ph.D from Emory University. His publications include Military Ethics (1986, with Nick Fotion), Ethics for a Shrinking World (1989), and Moral Issues and Multinational Cooperations.
or
Not Currently Available for Direct Purchase