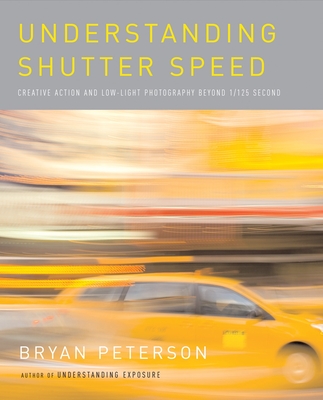 Understanding Shutter Speed: Creative Action and Low-Light Photography Beyond 1/125 Second (Paperback)
Creative Action and Low-Light Photography Beyond 1/125 Second
Amphoto Books, 9780817463014, 160pp.
Publication Date: April 1, 2008
Description
The first book in the Understanding Photography series, Understanding Exposure, was a runaway best-seller, with more than 250,000 copies sold. Now author Bryan Peterson brings his signature style to another important photography topic: shutter speed. With clear, jargon-free explanations of terms and techniques, plus compelling "before-and-after" photos that pair a mediocre image (created using the wrong shutter speed) with a great image (created using the right shutter speed), this is the definitive practical guide to mastering an often-confusing subject. Topics include freezing and implying motion, panning, zooming, exposure, Bogen Super Clamps, and rendering motion effects with Photoshop, all with helpful guidance for both digital and film formats. Great for beginners and serious amateurs, Understanding Shutter Speed is the definitive handy guide to mastering shutter speed for superb results.
About the Author
Bryan Peterson is a professional photographer, an internationally known instructor, and the bestselling author of Understanding Exposure, Understanding Shutter Speed, Learning to See Creatively, Understanding Digital Photography, and Beyond Portraiture. In addition, he is the founder of the online photography school the Perfect Picture School of Photography. He lives in Chicago.
Advertisement