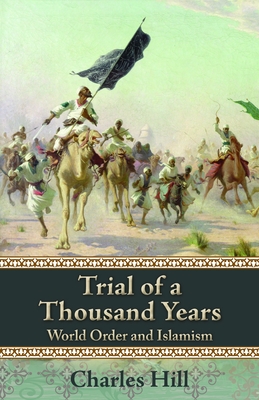 Trial of a Thousand Years (Hardcover)
World Order and Islamism (Hoover Institution Press Publication #607)
Hoover Institution Press, 9780817913243, 166pp.
Publication Date: May 5, 2011
* Individual store prices may vary.
Description
"A Muslim has no nationality except his religious beliefs," said Egyptian Sayyid Qutb, a key figure in the world of political Islam who was executed by the secular regime in his homeland in 1966. For decades, the ideologues of pan-Islam have refused to accept the boundaries and the responsibilities of the order of states. In Trial of a Thousand Years, Charles Hill analyzes the long war of Islamism against the international state system. Hill places the Islamists in their proper historical place, showing that they are but the latest challenge to the requirements that states had placed on themselves since the international system was born in 1648.
The author describes the many wars on world order over the modern centuries—the French Revolution and Napoleonic Wars, World Wars I and II, the cold war—and gives a unique historical perspective to the Islamic challenge of the twenty-first century in Iran, Afghanistan, and beyond. He concludes that America must not give up its values; neither should we retreat by declaring that we will practice them only at home or by telling ourselves that our values are no more worthy than any others selected at random from among the world's many cultures. The first step, he says, is to recognize the problem and then try to develop ways to deal with the exploitation of asymmetries by the enemies of world order.
About the Author
Charles Hill, a career minister in the U.S. Foreign Service, is a research fellow at the Hoover Institution. Hill was executive aide to former U.S. secretary of state George P. Shultz (1985–89) and served as special consultant on policy to the secretary-general of the United Nations from 1992 to 1996. He is also the Brady-Johnson Distinguished Fellow in Grand Strategy and Senior Lecturer in International Studies and in Humanities at Yale University.


or
Not Currently Available for Direct Purchase